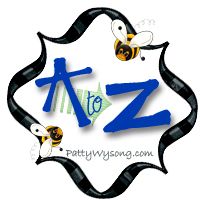 I don't know about you, but I LOVE Christmas. As a Jew who came to Christ in her early 30s, there is such rich meaning to this time of year for me that I never realized as a child (or even a young adult).
So, when my extremely dear friend (who shares my brain) Patty Wysong mentioned a Christmas short story anthology she wanted to put together, I was on top of it. (Sort of) I found a few of my Christmas flash fiction articles I'd written and sent them off to her right away (actually, I got distracted and didn't send them until a couple days AFTER the deadline - but that's because SHE had the brain :P). And despite my tardiness, my three little stories will be in this wonderful anthology which will be available VERY soon!
We are still working on a cover and release date, but we have a TITLE - which is super exciting to me!
So, if you to sit down with some Christmas stories that will make you laugh, cry, cheer, and worship (and who knows what else!) be sure to keep your eyes open for:
Christmas Treasures: A Collection of Christmas Short Stories
We have more than a dozen different authors in this book (many of which are VERY dear friends), and the stories are in a variety of genres, so there is sure to be something for everyone.So, you want to know who ELSE will be in this anthology? Well, feast your eyes on THIS list (and click the links to see their blogs/webpages)!
I promise to let you all know when we have a cover, a release date, AND when it can be purchased! I'm pretty stoked :)
My heart is stirred by a noble theme as I recite my verses for the king; my tongue is the pen of a skillful writer. Psalm 45:1