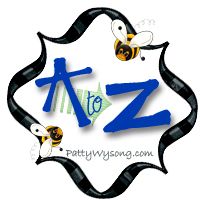 You know, I think most writers would agree that brainstorming for ideas and such is a lot of fun, no matter what you are writing.
But I've got a secret for you. Some brainstorming is more fun than others.
Sure, figuring out where to set your romance can lead you on interesting trails all over the earth (maybe even the universe, if you write that kind of thing). Figuring out what kind of disaster can befall your MC or villain can really get those synapses going.

But brainstorming for children's books? You can go all out crazy-looney-bonkers: and USE the ideas!
I'm polishing a picture book right now about an elephant who is trying to join a band - and tries to play a harmonica. I'd like to see you "adult" writers try to fit that little tidbit into your storyline. There is a new book out (by a debut picture book author!) called
One Big Pair of Underwear
. Ideas literally CAN come from anywhere - including the laundry basket.
And my favorite time to brainstorm? When I've got friends joining me. In just a couple weeks, I will be participating in my second year of the wonderful
Tara Lazar
's November challenge
PiBoIdMo
(Picture Book Idea Month) - which encourages/ challenges folks to come up with 30 different picture book ideas during the 30 days of November (I managed 47 last year). There are guest posts, prizes, a Facebook group, and more more MORE! And this year, as an added bonus, my daughter will be joining me - so I'll have a live brainstorming partner, along with hundreds of virtual ones.
Totally looking forward to gearing up for my month-long brainstorming session. Anyone wanna join me? Pre
PiBo
starts Saturday the 25th.
Got any fun brainstorming stories?
My heart is stirred by a noble theme as I recite my verses for the king; my tongue is the pen of a skillful writer. Psalm 45:1
Check out more "B" posts here - and add your own if you wish!