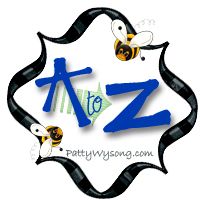 Winnie-The-Pooh
Arthur the Aardvark
What do these characters have in common? At least two things:
They are characters in children's stories
They are anthropomorphic animals
In case you are unfamiliar with the word,
anthropomorphism
is the attribution of human characteristics or behavior to an animal or object. Many classic children's stories have animals that speak, and in other ways act like people. It was actually pretty common for quite a few years.
But the thing is, some folks in the publishing industry are shying away from them. I've heard from more than a handful of folks that they can be a hard sell, depending on who you are talking to. I've seen writers' guidelines for at least a few magazines that specifically say "no talking animals." And I get it - it's unrealistic.
But there is certainly still a place for these kinds of stories - and they ARE being published. There are some sensitive subjects you can write about with animals as protagonists where it is much more difficult to do so with children as the characters(especially in the picture book market). And, of course, they're just plain fun.
I have been reading a picture book almost daily for the past six month - most of them published within the last half a dozen years, and I've come across quite a few super picture books with anthropomorphic animals. Here are just a few:
Chicks Run Wild by Sudipta Bardhan-Quallen
Duck and Goose Go to the Beach by Tad Hills
And of course, there are plenty of children's stories where the animals don't talk (or don't exist, for that matter). But I have to say that I personally have a soft spot for those sweet people-like creatures. Probably half of the picture books I've worked on this year have anthropomorphic animals, and both of the ones I wrote for the FaithWriters Writing Challenge (many MANY moons ago!) did (if you wanna see them, you can click
here
and
here
).
So, all you ever wanted to know about anthropomorphic animals in children's books and were afraid to ask! (or something like that) Check out the links below for more "a" themed posts (NOT all about children's books - that I can promise you!) - and feel free to join in!
WHAT IS YOUR FAVORITE ANTHROPOMORPHIC STORY/CHARACTER?
My heart is stirred by a noble theme as I recite my verses for the king; my tongue is the pen of a skillful writer. Psalm 45:1