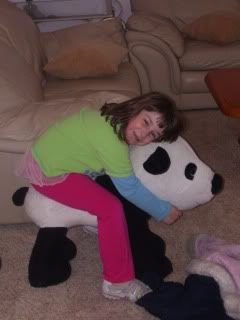 My daughter has been more affectionate and "cuddly" lately. She seems to need more snuggling and attention than usual. In all honesty, it has cut into some of my computer/work time and that sometimes frustrates me, but most of the time, it is a complete pleasure to get cozy on the couch or on the bed with my sweet almost-seven-year-old.
As I was pondering this the other day, I began to wonder if it was a "phase" she was going through - something fairly common to kids(or at least girls) around her age. I wondered if I went through the same "phase" around that same time of my life. And if I did, how did I possibly handle it?
You see, when I was almost seven, my mother was in the hospital. Before I was seven and a half, she was dead.
Who did I cuddle with? My father? Sure. That I remember. We lay on his bed and held each other for a long time (at least it seemed long to a seven-year-old) that day in November when I came home from school and found out. There were aunts and uncles, and grandmas and grandpas too. Those cuddles I don't remember specifically, but I'm sure they were there.
But no mama. Yet, I made it through those years. In hindsight, I can only say it HAD to have been God who pulled me through all the emotions, struggles, and turmoil of losing a mother, and all the consequences of that (which I'm not going into here - just suffice it to say there were plenty). And at that point, I wasn't His child as I am now.
He loved me enough to help me through before I even acknowledged him.
But God demonstrates his own love for us in this: While we were still sinners, Christ died for us.
Romans 5:8
We love because He first loved us
. 1 John 4:19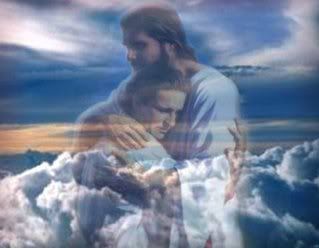 Somehow, I can imagine those cuddles with my Heavenly Father when things were tough. I still have them with Him. And as much as I love snuggling with my daughter, there's nothing better than time in the arms of God. He never gets frustrated with my need for them, or regrets the time it takes.
I hope my daughter never tires of cuddling up to me. But if she does, I know I always have my Heavenly Father to cozy up to--and so does she.
Paving Rough Roads With God's Presence