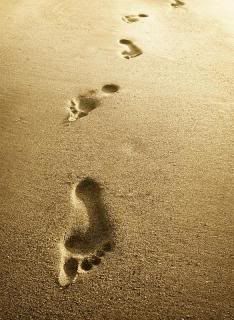 Sometimes it's easy (relatively, anyway) to follow God's leading at the start. But as you get further into your struggle, going your own way gets more and more tempting. But it's never the right idea.
Stop by
Exemplify
today, if you would. I've got a post over there from my
Ponderings on the Pentateuch series
on the importance of following God during every step of your journey with Him. Learn what the life of Esau has to teach us about
Seeking Him Every Step
. And while you're over there, check out some of the other posts. The writers over there are absolutely top-rate.