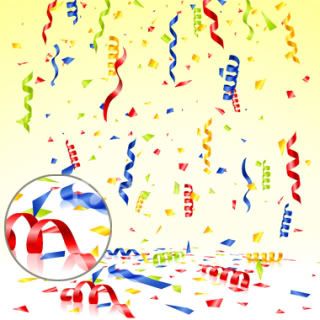 I posted my
fifth blog pos
t at
An Open Book.
(Monumental, eh?)
So - I missed my 1st blogoversary--which just happened to be a week ago Sunday, on Jun 21. I could make the excuse that my internet was down (which would be true), but even if it had been up, there wouldn't have been a post about it. Because, well, I forgot until just a couple days ago.
But that certainly doesn't mean I can't still celebrate! (at least I hope not. Don't call the blogoversary police if it is...please!) And I wanna, cuz blogging, and my readers, have become a huge part of my life over the past one year, one week, and one day.
When I put up my
first blog post
, I had no idea if I would ever post another, and even said so. But now, 200+ posts later, I can honestly say I'm pretty certain this blog will be around for a while (God willing, of course!). Cuz I'm ministered to by you guys, my readers, as much as, if not more than, I may be ministering to you.
AND because of that, I want to celebrate my giving something back to YOU. So, in honor of your support for me over the past one year, one day, and one month (or even over the last one minute, if you've just found me!), I'm having a GIVEAWAY.
All you have to do to enter is comment on this post (one entry per person), and you qualify. You've got until next
Monday evening, July 6,
to enter. I'll post the winner on
Tuesday, July 7
.
And what am I giving away, you ask? A copy (signed, if you'd like) of a wonderful book called
Women of Passions: Ordinary Women Serving an Extraordinary God
. Yes, I DO have a story in there--but it's nowhere near the best one in there. Trust me. This book is full of inspiration from some wonderful women and their passions: for God, for family, for ministry. You will NOT be disappointed.
So, thanks for making my year plus as a blogger an enjoyable one. And enter!